Grandezza Home Sales 2nd Quarter 2016
Posted: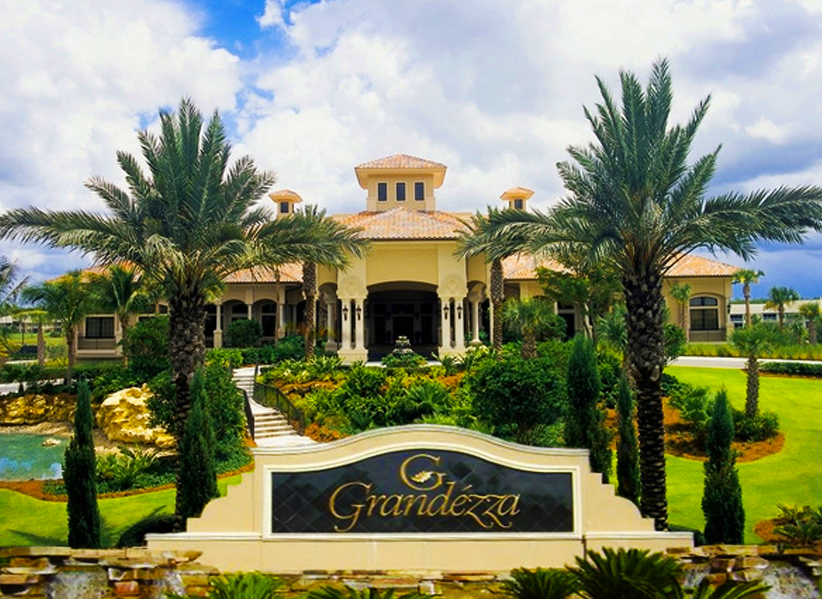 Grandezza Home Sales
Grandezza home sales amounted to almost two dozen transactions during the 2nd Quarter of 2016. Grandezza is among the top golf communities of Southwest Florida. Located in Estero, Grandezza encompasses some 500 acres of lakes, preserves and green fairways. There's an exceptional range of estates, carriage-style homes, villas and condos, all located off of Ben Hill Griffin Drive in Estero, just moments from Miromar Outlets and Germain Arena. For more information on Grandezza home sales, contact Realtors Mary Kay Coriano or Betty Browning. You can also learn more about the quality of life at Grandezza by CLICKING HERE.
| | | | | | | |
| --- | --- | --- | --- | --- | --- | --- |
| | | | | | | |
| List Price | Address | Bed/Baths | SqFt | DOM |  Price | Sold Date |
| | | | | | | |
| $385,900 | 12575 GRANDEZZA CIR | 2+Den/2(0) | 1,654 | 22 |  $378,000 | 4/1/16 |
| $499,900 | 20002 GRANDE LAKE DR | 3+Den/2(0) | 2,293 | 0 |  $490,000 | 4/1/16 |
| $995,000 | 19895 MARKWARD | 4+Den/3(0) | 3,404 | 58 |  $900,000 | 4/15/16 |
| $449,900 | 20106 SEADALE CT | 3 Bed/2(0) | 1,920 | 173 |  $430,000 | 4/26/16 |
| $258,500 | 20031 SEAGROVE ST #1408 | 3+Den/3(0) | 2,021 | 5 |  $260,000 | 4/27/16 |
| $339,900 | 20261 BURNSIDE PL #701 | 3 Bed/2(1) | 1,767 | 26 |  $325,000 | 5/2/16 |
| $219,900 | 20151 SEAGROVE ST #208 | 2+Den/2(0) | 1,655 | 29 |  $217,500 | 5/3/16 |
| $379,000 | 20074 PALERMO LAKE CT | 3 Bed/2(0) | 1,647 | 113 |  $345,000 | 5/11/16 |
| $399,000 | 12609 GRANDEZZA CIR | 3 Bed/3(0) | 1,883 | 142 |  $370,000 | 5/12/16 |
| $399,000 | 12676 GRANDEZZA CIR | 3 Bed/2(0) | 1,678 | 25 |  $375,000 | 5/13/16 |
| $279,000 | 20251 CALICE CT #2501 | 3 Bed/2(0) | 1,647 | 49 |  $270,000 | 5/19/16 |
| $249,900 | 20310 CALICE CT #1201 | 3 Bed/2(0) | 1,647 | 150 |  $235,000 | 5/31/16 |
| $259,000 | 20040 SEAGROVE ST #1606 | 3 Bed/2(0) | 1,941 | 34 |  $253,000 | 6/2/16 |
| $319,900 | 20340 CALICE CT #1504 | 3+Den/2(0) | 2,150 | 26 |  $310,000 | 6/13/16 |
| $249,900 | 20100 SEAGROVE ST #2202 | 3 Bed/2(0) | 1,854 | 37 |  $232,400 | 6/17/16 |
| $434,900 | 20094 PALERMO LAKE CT | 3+Den/2(0) | 1,975 | 72 |  $430,000 | 6/17/16 |
| $285,000 | 20030 SEAGROVE ST #1506 | 3+Den/3(0) | 2,246 | 17 |  $275,000 | 6/21/16 |
| $449,900 | 12606 GRANDEZZA CIR | 3 Bed/2(0) | 2,073 | 22 |  $440,000 | 6/21/16 |
| $529,900 | 20061 SEADALE CT | 4 Bed/2(1) | 2,536 | 30 |  $505,000 | 6/21/16 |
| $309,500 | 20241 BURNSIDE PL #503 | 3 Bed/2(1) | 1,767 | 103 |  $300,000 | 6/22/16 |
| $434,900 | 20084 SARACENO DR | 3 Bed/2(0) | 2,221 | 112 |  $425,000 | 6/24/16 |
| $439,900 | 20001 GRANDE LAKE DR | 4 Bed/2(0) | 2,293 | 56 |  $411,000 | 6/27/16 |
| $659,900 | 19907 MARKWARD | 3+Den/3(0) | 2,839 | 132 |  $605,000 | 6/29/16 |