Country Creek Home Sales Second Quarter 2016
Posted: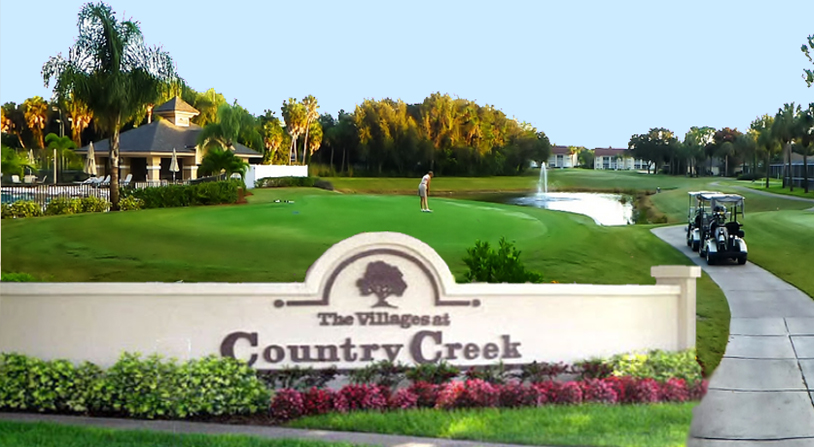 Country Creek Home Sales
The following chart indicates activity involving Country Creek Home Sales during the 2nd Quarter of 2016. In this time period, there were at least 18 sales. Almost half of the sales were completed in less than three weeks. Country Creek is an Estero-based, deed restricted community comprised by villas, single-family homes and condominiums. Amenities include golf, fitness center, swimming, tennis and golf. Country Creek is located along Corkscrew Road and offers convenient access to major travel corridors of Hwy 41 and Interstate 75. It is also just minutes from Coconut Point Mall, Miromar Outlets and kayak adventures along the Estero River. For more insight on Country Creek Home Sales, connect with Realtors Mary Kay Coriano and Betty Browning. You can also read more life at Country Creek by CLICKING HERE.
| | | | | | | |
| --- | --- | --- | --- | --- | --- | --- |
| List Price | Address | Beds/Bath | SqFt | DOM |  Price | Sold Date |
| | | | | | | |
| $159,900 | 20730 CNTRY CREEK DR #715 | 2 Bed/2(0) | 1,125 | 4 |  $157,000 | 4/1/16 |
| $209,900 | 20659 CNTRY BARN DR | 2+Den/2(0) | 1,361 | 18 |  $200,500 | 4/4/16 |
| $249,000 | 20841 CNTRY BARN DR | 3 Bed/2(0) | 1,442 | 16 |  $235,000 | 4/7/16 |
| $299,999 | 20951 RIVERS FORD | 2 Bed/2(0) | 1,745 | 0 |  $291,000 | 4/7/16 |
| $179,900 | 20721 CNTRY CREEK DR #1426 | 2+Den/2(0) | 1,310 | 8 |  $171,800 | 4/12/16 |
| $299,900 | 20880 PERSIMMON PL | 2+Den/2(0) | 1,717 | 56 |  $299,000 | 4/21/16 |
| $173,900 | 20751 CNTRY CREEK DR #1525 | 2 Bed/2(0) | 1,125 | 20 | $155,000 | 4/28/16 |
| $239,900 | 21037 BUTCHERS HOLLER | 2 Bed/2(0) | 1,135 | 5 | $229,000 | 4/29/16 |
| $267,500 | 21175 OLD OAK PL | 3 Bed/2(0) | 1,514 | 175 |  $270,000 | 5/16/16 |
| $177,500 | 20670 CNTRY CREEK DR #921 | 2+Den/2(0) | 1,306 | 24 |  $172,000 | 5/25/16 |
| $196,900 | 20671 CNTRY BARN DR | 2 Bed/2(0) | 1,310 | 31 |  $185,000 | 5/26/16 |
| $309,000 | 9227 LANTHORN WAY | 2 Bed/2(0) | 1,692 | 22 |  $300,000 | 5/27/16 |
| $259,900 | 20978 CNTRY BARN DR | 2 Bed/2(0) | 1,441 | 34 |  $240,000 | 6/6/16 |
| $199,900 | 20699 CNTRY BARN DR | 2+Den/2(0) | 1,384 | 78 |  $158,000 | 6/9/16 |
| $324,900 | 20761 RIVERS FORD | 2+Den/2(0) | 1,700 | 61 |  $300,000 | 6/10/16 |
| $220,000 | 20966 BLACKSMITH FORGE | 2 Bed/2(0) | 1,196 | 12 |  $217,000 | 6/17/16 |
| $215,000 | 20859 BLACKSMITH FORGE | 2+Den/2(0) | 1,182 | 49 |  $200,000 | 6/23/16 |
| $214,900 | 9747 WILLOW WAY | 2 Bed/2(0) | 1,310 | 52 |  $205,000 | 6/29/16 |